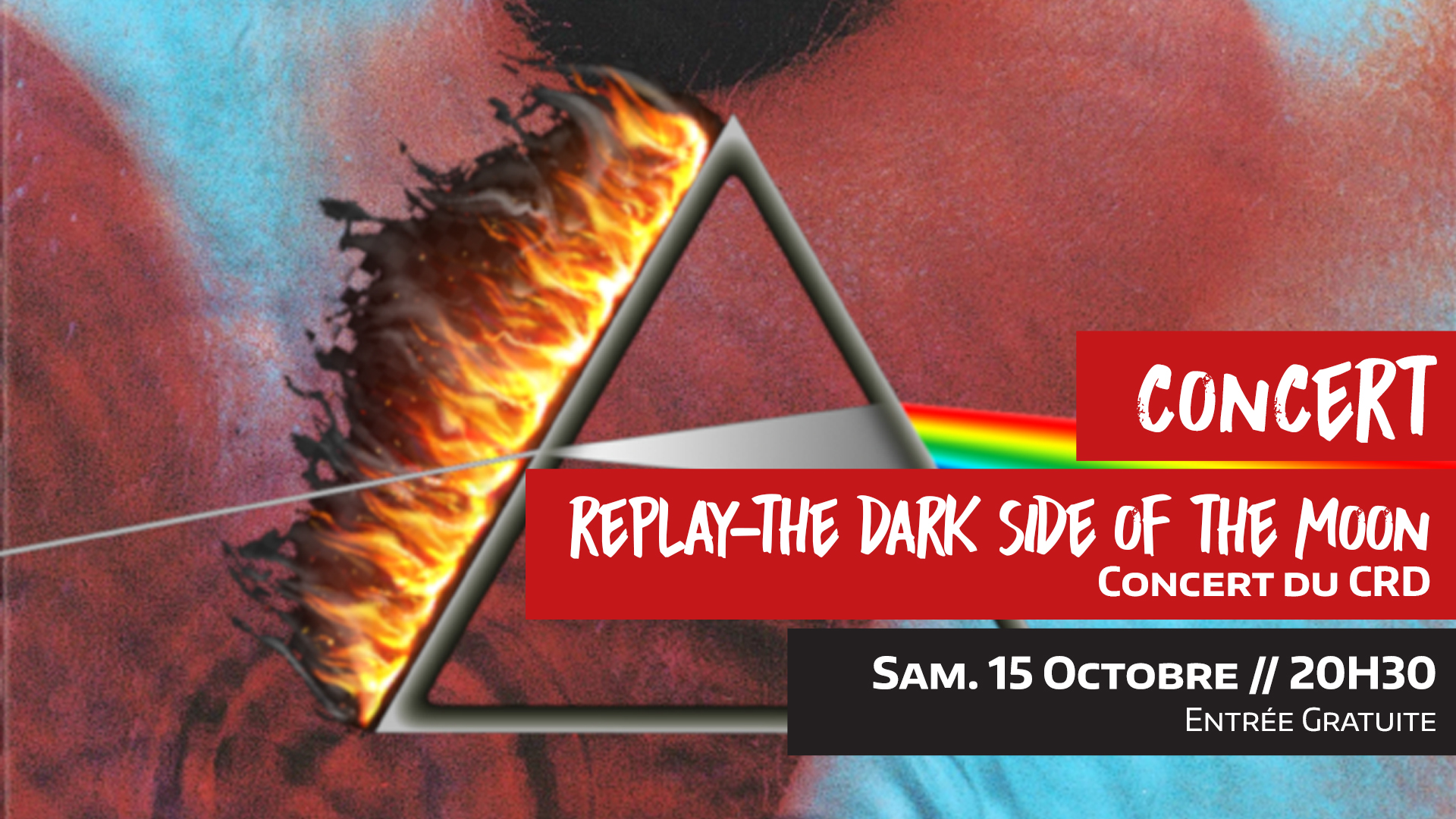 En 2023, nous célébrerons les 50 ans d'un album ayant changé la face de la musique pop pour toujours : The Dark Side Of The Moon. Cet album est l'oeuvre du plus psychédéliques des groupes de rock anglais : Pink Floyd.
Véritable album concept et ô combien novateur, cet album divise les fans de la première heure, ces derniers critiquant son aspect trop commercial, mais il donnera à Pink Floyd, une visibilité internationale, le propulsant ainsi dans les hautes sphères de la musique pop.
Dès lors, le groupe ne cessera de se produire dans le monde entier, donnant naissance par là même au « stadium rock », avec des shows alliant lumière, vidéo et son spatialisé en quadriphonie.
L'équipe d'enseignants du CRD de Blois rend hommage à ce groupe ainsi qu'à cet album au travers de ce Replay alliant musique, lumière et vidéo, en rejouant à la note, les 10 titres de cette face cachée de la Lune, plus quelques morceaux qui font partie de la genèse de cet album conçu entre 1971 et 1973, date de sa sortie.